SUPPLY
Our products are a guarantee of your clients' satisfaction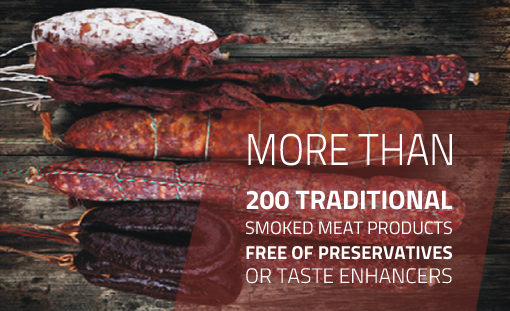 Traditional Polish smoked meat products
Experience the smell and freshness of traditional Polish smoked meats in your store! We work with Polish smoked meat producers, who care for quality of produce made to tried-and-tested traditional Polish recipes. We invest in quality, therefore we can guarantee that our producers make only tasty Polish smoked meats.
Fresh meat straight from Poland
Quality and freshness matter! Express delivery direct from Poland guarantees that our meat will reach your store on time. We offer very high quality. Your clients' satisfaction is guaranteed!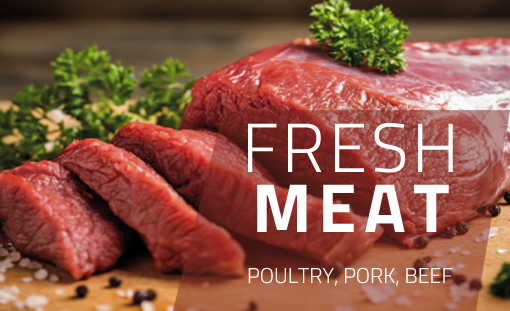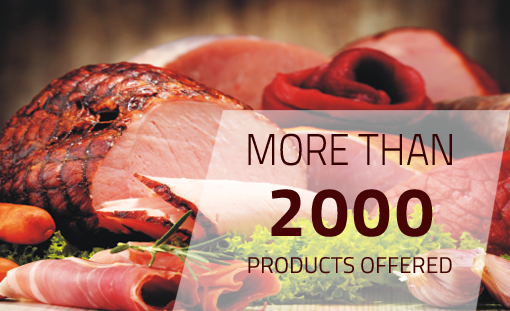 Fresh, Polish smoked meats
We work with the majority of well known and valued Polish producers. We guarantee freshness and high quality of the Polish smoked meat products. If you're looking for something specific, let us know – we can arrange for any product available on the Polish market and deliver it direct to your store.
Fresh cakes from Poland
We offer over 300 kinds of delicious, Polish cakes. You can be certain of quality and freshness, we work with established confectionaries, and the cakes are shipped by vehicles equipped with temperature control. Your clients can also order a special occasion cake, which we will have made and decorated as they desire.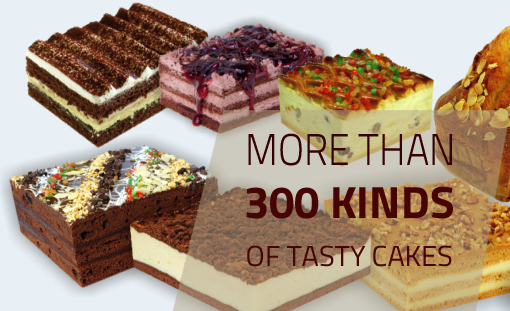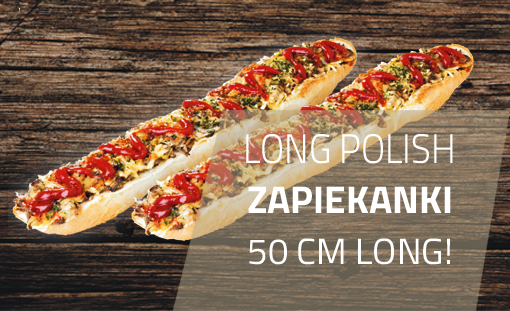 Long "Zapiekanki"
"Zapiekanki" are a Polish specialty: usually in the form of a baguette baked with toppings including mushrooms, onion and cheese. Topped up with plenty ketchup, they have been a treat for generations since the 70's. Our Zapiekanki not only are long (as they are 50cm), but also excellent quality, fresh, ready for heating up. We know that your clients seek them out, and we can deliver straight to your store. Try us out.
Salads from Poland
Polish salads in your store? Why not? We're sure they are healthy and full of taste. Free of preservatives or additives, just like your grandma used to make in her countryside cottage. Our producers stay faithful to traditional recipes – order, try them yourself, and recommend to your clients.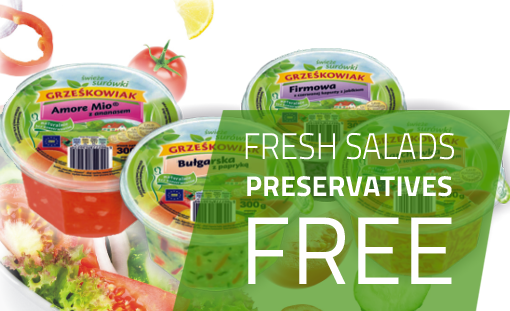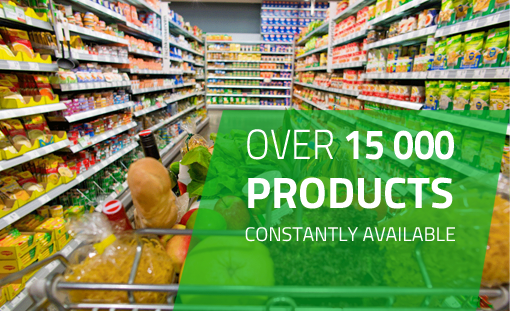 More than 15000 Polish products
Among them polish print, food supplements, gourmet food, cosmetics, and a wide range of other goods that your client was used to in Poland. Remember however, that we're flexible! If there's anything that you think is missing from our offer – we will add it just for you. We await your call.

Place your order today and join our long list of satisfied customers
Choose from 15000 products delivered direct from Polish producers to shops around Europe.
.